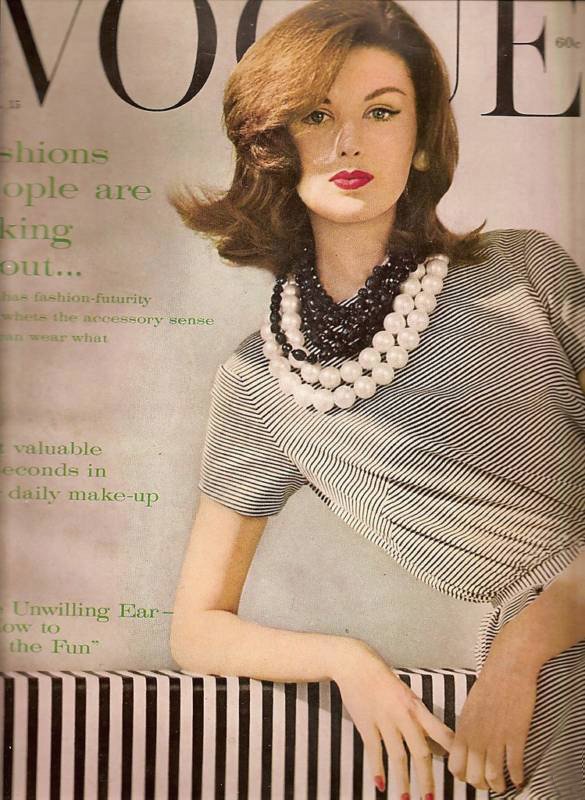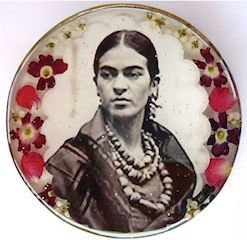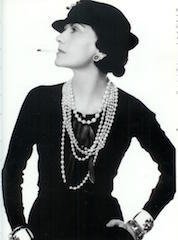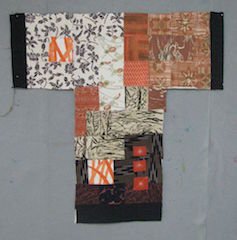 All of the jewelry you see here on this web-site are made up from beads that have been collected over the past thirty
years, they include African trade beads, pearls, vintage lucite from from the fifties to name just a few examples. These beads have come from flea markets around the world, traveling salesmen, and thrift shops. We've torn apart old pieces and reassembled them in the studio into the pieces you see here. All of them one of a kind, original creations and we have no intention of duplicating any of them.
Inspiration for the Statement necklaces come from several sources, among them the great mid-century costume jewelry; hence many traditional multi-strand pieces. The iconic Coco Chanel was one of the first to design and wear costume jewelry. Many of her pieces were a combination of semi-precious and artificial stones. The juxtaposition of color and pattern was inspired by the great kimono.
My inspiration for my rustic pieces comes from the great Frieda Kahlo, her magnificent style. Those bold chunks of stones she wore around her tiny neck along with her native garb. In this category I've placed necklaces made of a combination of unpolished, rustic beads with those that are more refined. For instance, African clay beads next to pearls, rough-hewn emeralds next to some polished faceted stones. I've put many of them in the 20th century format of two and three strand necklaces, while others I've left in simple, bold single strands--letting the beauty and authenticity of the beads speak for themselves.
I am suddenly surrounded by little girls...They are popping up all over the place, nieces, cousins, neighbors..They have inspired me to make several necklaces for children and then adolescents. They are meant to by whimsical--animals, hearts, and stars appear throughout the pieces. For most of them I've used a lighter palette and we've incorporated charms into the designs.